Sometimes I really hate it when I get a good idea. Why? Because having an idea or solution is much different from implementing one. Like I need one more thing to do on my plate!
I was inspired by a tweet this week I saw from a mother who was going to try to be absolutely mentally present for her children for the day. As I am a mother to five children this touched my heart as I am well aware that I often give some of my attention to some of my kids but never all of my attention to all of my kids. I mean how could I? It's not only impossible it's unsustainable. But for one day I was going to try.
For me, this meant I would determine to look into my children's faces when they talked to me, listen to all that they had to say without rushing them and answer any questions or requests immediately as opposed to promising I'd get back to them later.
And while I'd like to astound you with the details of how amazing it was, that would be a lie. It wasn't totally amazing. It was mostly exhausting.
But, it was completely worth it.
First, I know beyond any doubt that I connected with my kids. We didn't orbit around each other in our home. We connected. We engaged. We lived with each other instead of near each other. This experiment didn't require me to go to any special feats, I didn't plan a special meal or call a family meeting. I simply decided to engage myself into every little interaction and it was surprisingly effective. The windows of conversation had been opened! It is as if recognizing an opportunity encouraged my children to share.
And share they did. Some might even call it over-sharing but I didn't mind. I learned about every detail of every subject they were studying. I was impressed with the random facts they (and I) learned and we had an impressively in depth conversation about the color of dinosaurs. You see, my second grader is convinced that while scientists can surmise the size of the extinct creatures from fossils she argues that without proof of their exteriors we can't be sure dinosaurs weren't purple and pink.
Never in a normal day would I have taken the time to entertain such a random thought! But since deciding to be present in her moment I was in awe with her ability to articulate her logical thinking. I fear I would have missed this moment under normal circumstances as I usually half listen while shooting off an email, cooking dinner or making tomorrows to do list. Instead I sat down. Looked into her eyes and listened. What a moment we shared! My heart was brimming as I watched her expressions. It was brilliant! She's brilliant! I swear I re-fell in love with her in that very moment.
But don't hand over that Mother-of-the-Year Award yet!
Recently (and certainly adversely) my oldest son was on his way out the door. I called to him, "Where are you going?" He answered and expressed frustration that I had stopped him to inquire. Not to take attitude from a teenager, I became angry too and did not allow him to leave. He was very upset with me and the situation escalated quickly. As he argued he insisted I had already given him permission to go but I didn't remember him asking.
I got a sinking feeling in my stomach that he was telling me the truth. I hadn't listened to him when he asked. I was so preoccupied or un-present when he approached me that I don't even remember exchanging words with him.
What kind of mother am I?
Parenting is hands down one of the most demanding jobs on the planet. Little people growing up into big people needing us, wanting us, requiring us to shape them and send them off. Quite honestly it's exhausting. I often feel like the day is successful if all the kids are fed, home and tucked in bed at the end of the day. But how many blessed moments am I missing when I live each day in survival mode? Sure every moment of every day can't be intense. The demands of life require us to do the best we can with what we have, but I will not let the habit of cruising through life steal one more moment from me. I may have fell into bed the night of my 'being present' experience utterly exhausted, but I was also grinning from ear to ear. Because I can do better. We all can. And because maybe dinosaurs were pink. Why? Because I'm the mom and I said so! That's why!
(This article appears as a part of my weekly Practical Parenting series for The Monmouth Daily Review Atlas)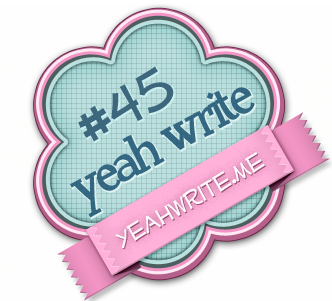 If you liked this article or my blog would you
Tweet
the love? Please and thank you!
Subscribe to To Write a Better Story by Email